25 lat wsparcia edukacji na świecie!
Santander od 25 lat wspiera edukację na świecie, a od 10 lat również w Polsce poprzez program Santander Universidades.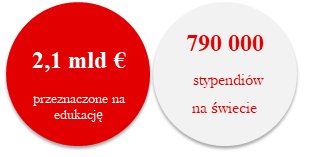 Santander Universidades w liczbach: 
Wspieramy studentów, absolwentów, wykładowców oraz społeczności lokalne poprzez:  
Bezpłatne szkolenia i kursy, które dają możliwość zdobycia cennych kompetencji oraz certyfikatów. Oferujemy projekty z zakresu m.in.: 
języka angielskiego; 
kompetencji miękkich;  
umiejętności cyfrowych. 
Nabory na wszystkie programy prowadzone są poprzez platformę Santander Scholarships www.santander-grants.com/pl. Korzystanie z platformy umożliwia dostęp do wielu bezpłatnych projektów realizowanych nie tylko przez polskie uczelnia ale również najbardziej prestiżowe ośrodki na świecie jak Cambridge Judge Business School, London School of Economics, Massachusetts Institute of Technology. 

Współpracę z ponad 50 uczelniami w Polsce i wsparcie inicjatyw akademickich. Z Politechniką Poznańską współpracujemy od 7 lat i wspólnie zrealizowaliśmy szereg inicjatyw dla społeczności akademickiej: 
Programy stypendialne, m.in.: cieszący się dużym zainteresowaniem kurs językowy British Council,
Nagroda Santander Universidades dla najlepszych studentów – dwie edycje, trzecia edycja w 2022r. rozszerzona o doktorantów,
Udział doktoranta w prestiżowym Stypendium Santander w Dolinie Krzemowej w USA,
Wsparcie finansowe Konferencji Inżynierii Biomedycznej,
Dzień Organizacji Studenckich i Kół Naukowych.
Placówki Santander Universidades, które blisko współpracują z organizacjami studenckimi i biorą czynny udział w życiu uczelni. Dodatkowo oferują:  
Strefę chilloutu - Jeśli chcesz zrelaksować się w przerwie między zajęciami, wpadnij i zagraj na konsoli ze znajomymi! 
Salka networkingu - Jeśli potrzebujesz miejsca, gdzie możesz zorganizować spotkanie członków organizacji studenckiej lub po prostu pouczyć się w ciszy z kolegami, udostępnimy Ci naszą salkę  
Wsparcie w organizacji eventów - Masz pomysł na fajne wydarzenie? Porozmawiajmy jak możemy pomóc 
Nowoczesne usługi bankowe - Pokażemy Ci, czym jest nowoczesne bankowanie i nauczymy korzystać z najnowszych technologii bankowych.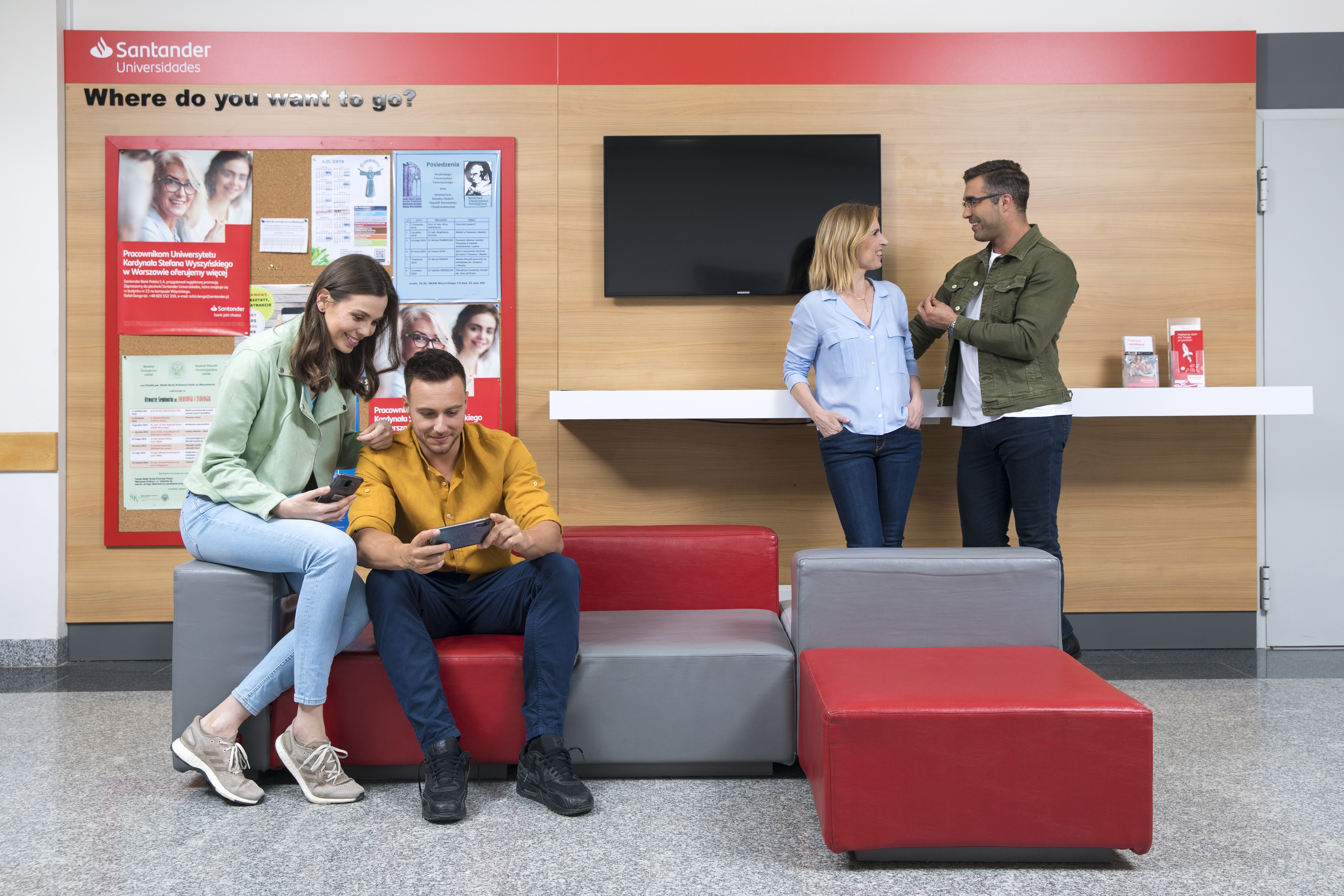 Więcej informacji o programie Santander Universidades znajdziecie na: 
http://www.santanderuniversidades.pl 
https://www.facebook.com/SantanderUniversidadesPolska