Złoty medal i nagroda specjalna za obrotowy stół kuchenny dla pracowników z Wydziału Architektury i Wydziału Inżynierii Lądowej i Transportu
Prof. Agata Bonenberg z Wydziału Architektury oraz dr hab. inż. Marek Zabłocki, prof. PP z Wydziału Inżynierii Lądowej i Transportu zostali docenieni podczas Międzynarodowych Targów Innowacji ITE (International Invention and Trade Expo) w Londynie. Wynalazek, obrotowy stół kuchenny, jest opatentowany i chroniony wzorem przemysłowym.
Ergonomiczny stół obrotowy jest dedykowany nie tylko osobom z niepełnosprawnościami. Około 80% ludności świata ma problemy z bólem pleców, głównie odcinka lędźwiowego. Aby uniknąć niewygodnej i długotrwałej pozycji zginania podczas prac kuchennych, należy odpowiednio dostosować wysokość mebli kuchennych.
Regulowany blat może służyć np. dwóm użytkownikom z różnymi wymaganiami ergonomicznymi.  To tak zwana koncepcja "mebla dynamicznego".
Gratulujemy!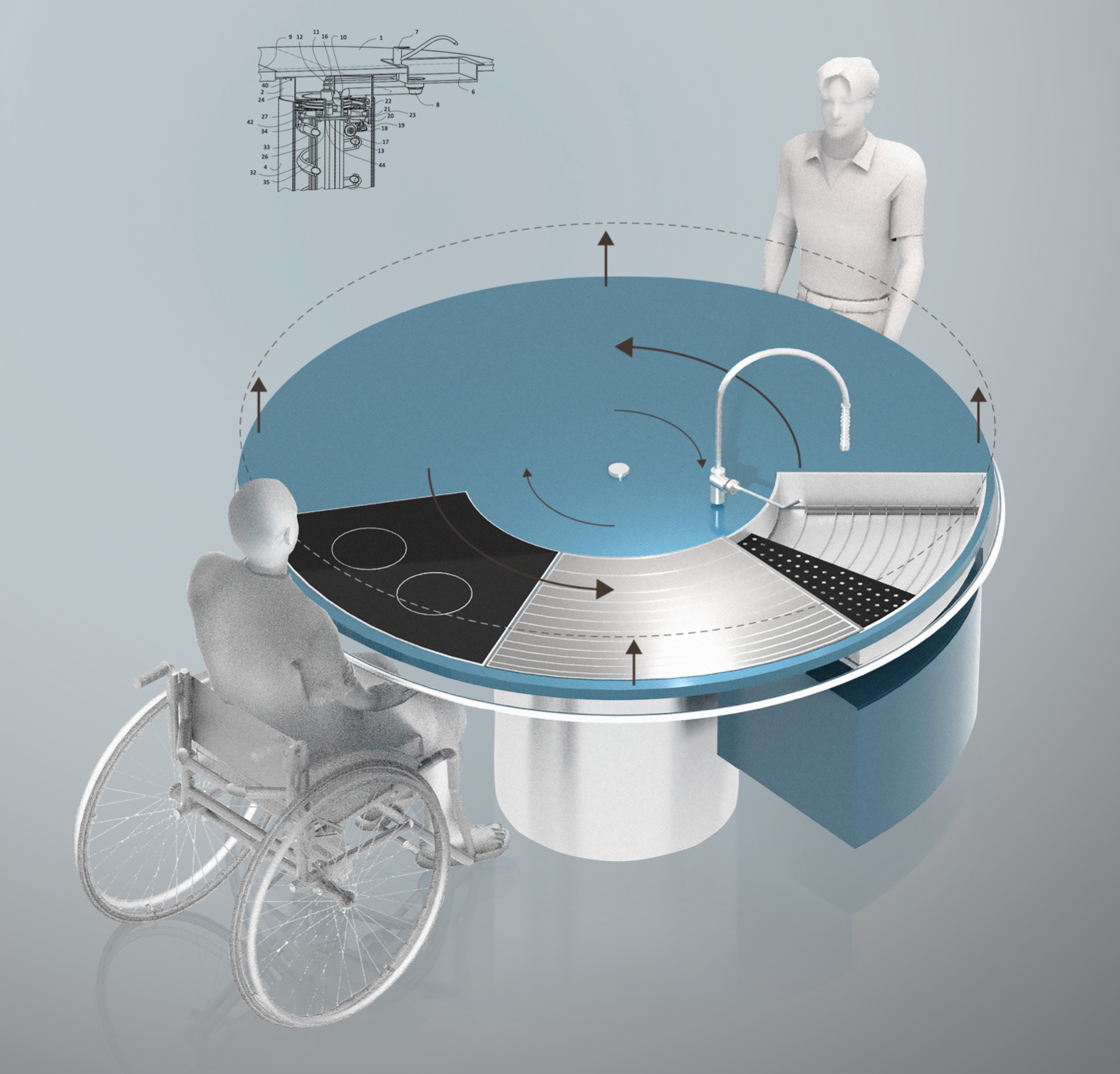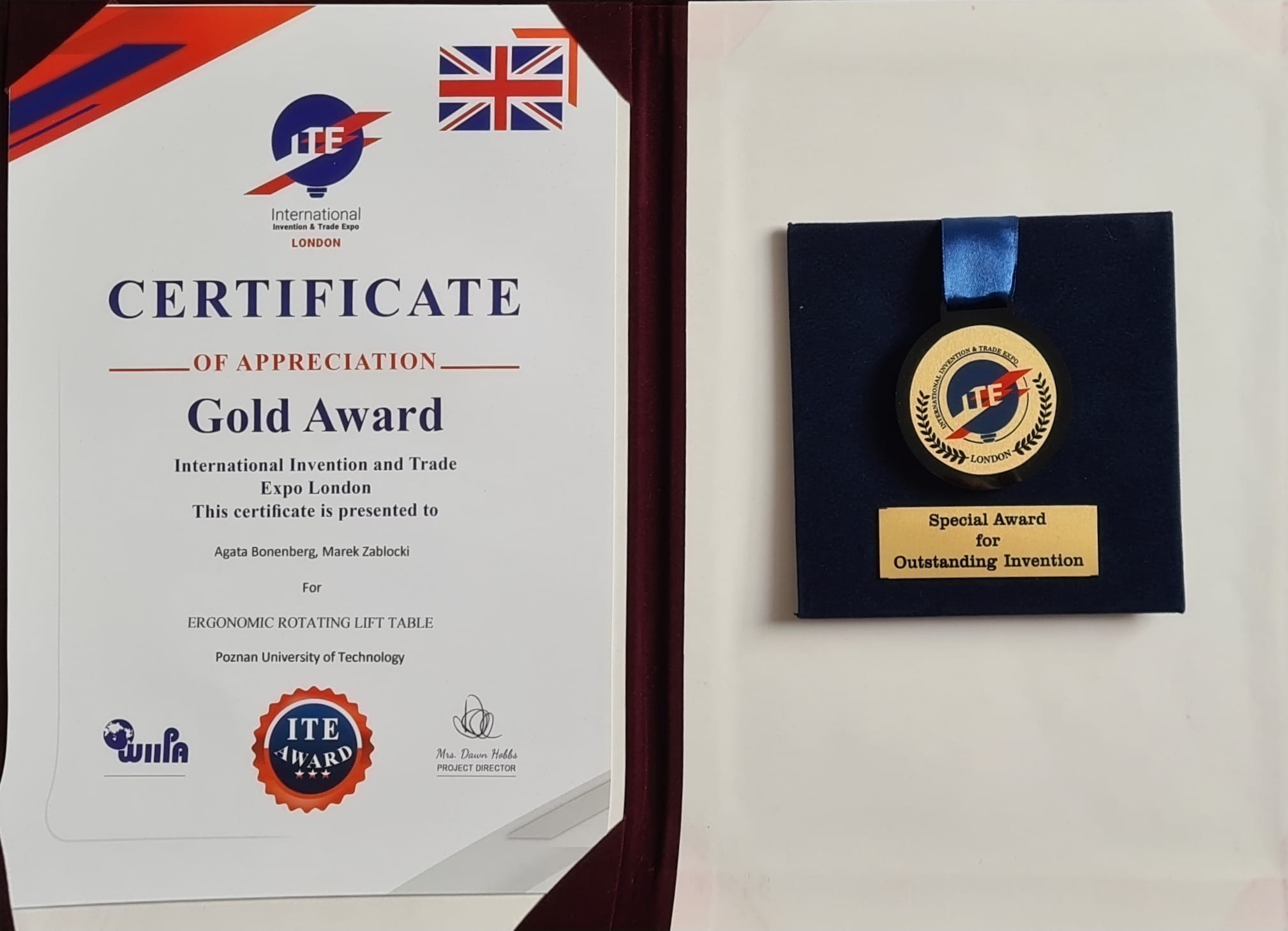 \