DELEGATION FROM THE UNIVERSITY OF KHARKIV VISITED THE PUT
The main topic of the meeting was the continuation of cooperation in educating Polish and Ukrainian students. Representatives of the Ukrainian State University of Railway Transport from Kharkiv: Vice-Rector for Research and Educational Activities - Vladyslav Panchenko, Director of the Educational and Research Center for International Cooperation and Education - Mikayil Garayev and the head of the International Relations Office - Olena Kravchenko arrived at the invitation of prof. Teofil Jesionowski, Rector of the Poznan University of Technology.
The guests from Ukraine visited the Faculty of Civil and Transport Engineering and selected laboratories related to transport, in particular, rail transport - Vehicle Inspection Station, ATP Refrigerated Vehicle Bodies Test Laboratory, Simulator Test Laboratory at the Division of Aviation, Laboratory of Internal Combustion Engines, Laboratory of tests of assemblies and components of rail vehicles, Laboratory of integrated diagnostic systems and Laboratory of vehicle design and dynamics.
The guests from Ukraine also had the opportunity to meet students from the Scientific Society of Public Transport Engineers, during which the PUTrain locomotive from the Railway Challenge competition in Great Britain and the driver's cab simulator were presented.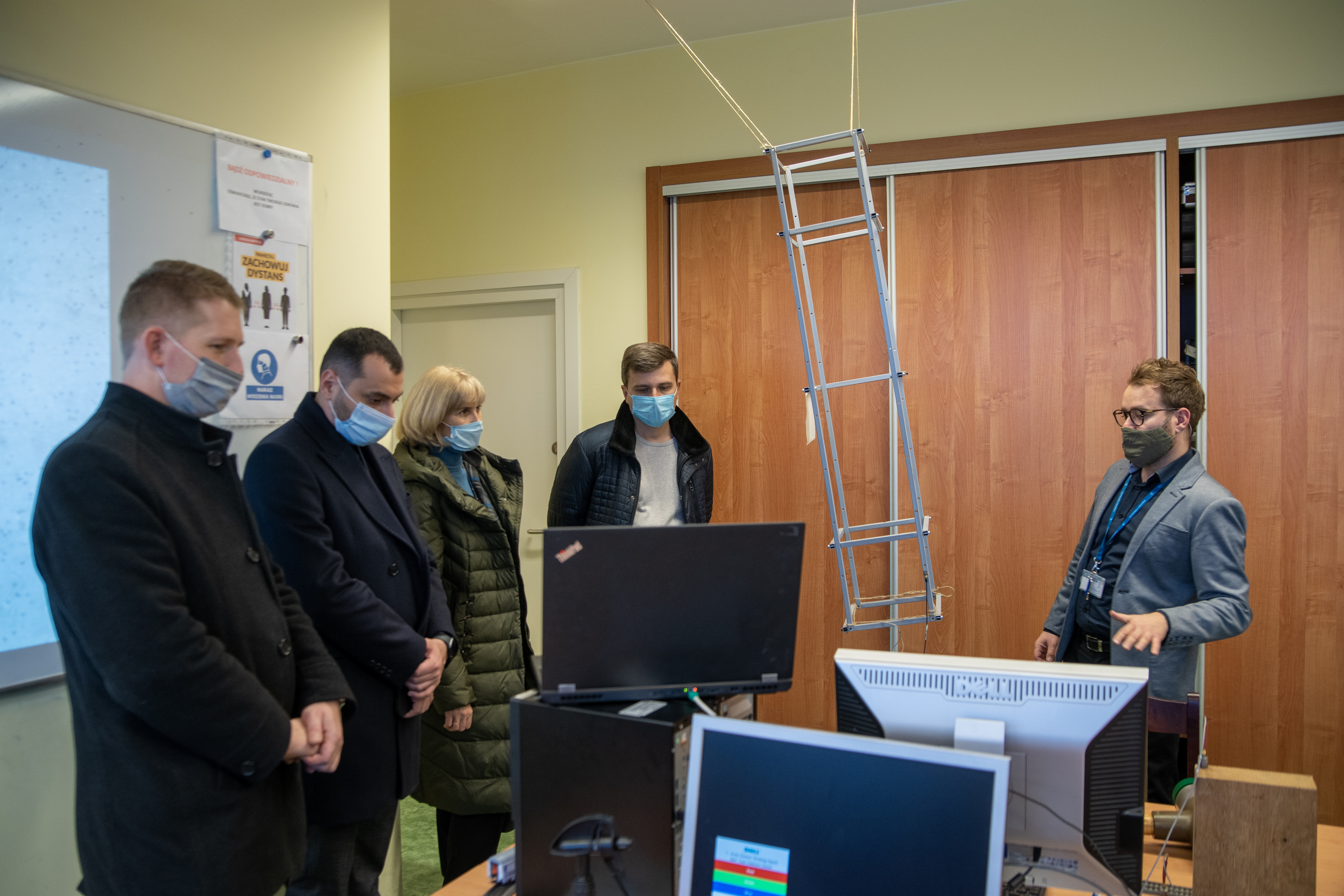 A visit to the Laboratory of integrated diagnostic systems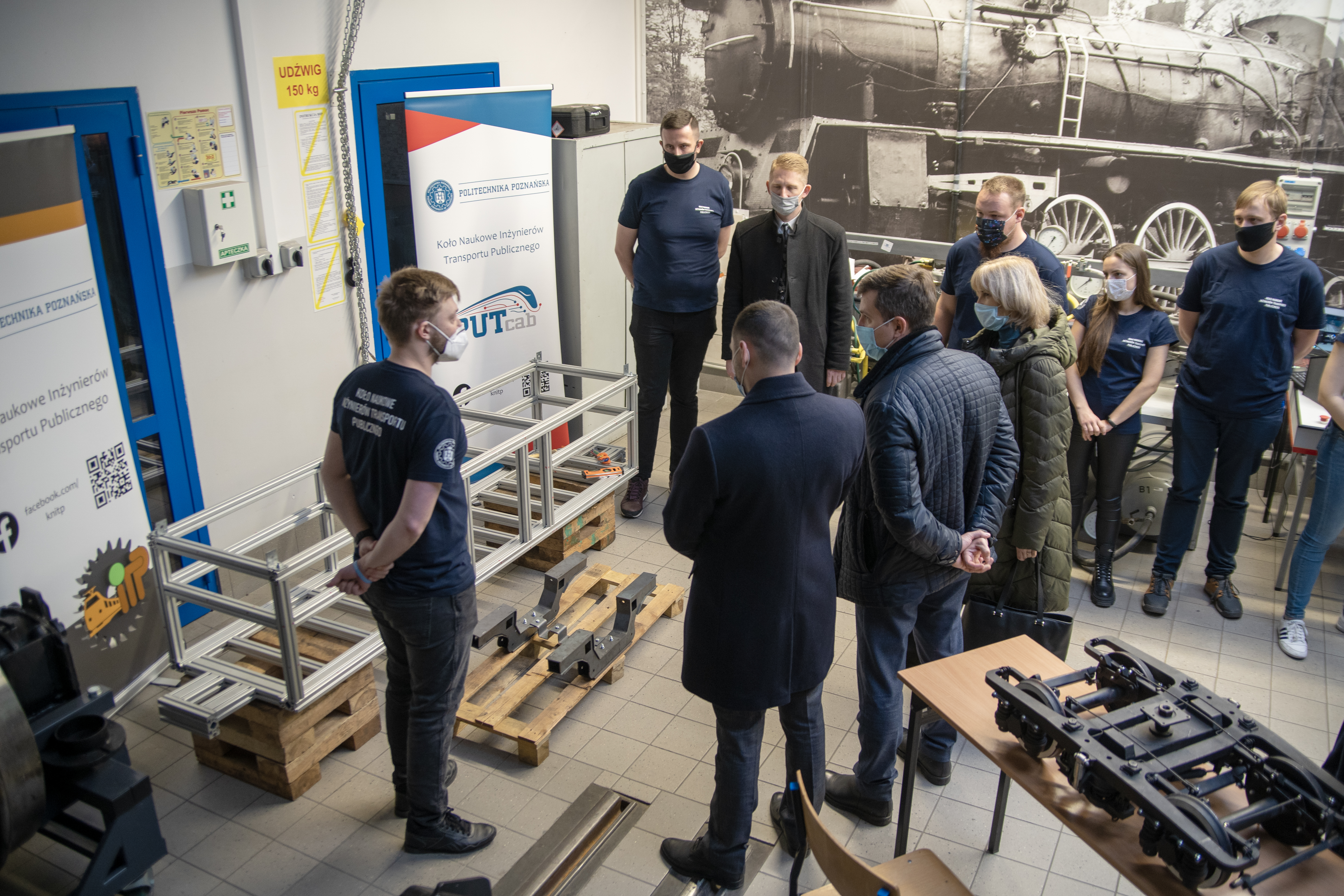 A visit to the laboratory for testing assemblies and components of rail vehicles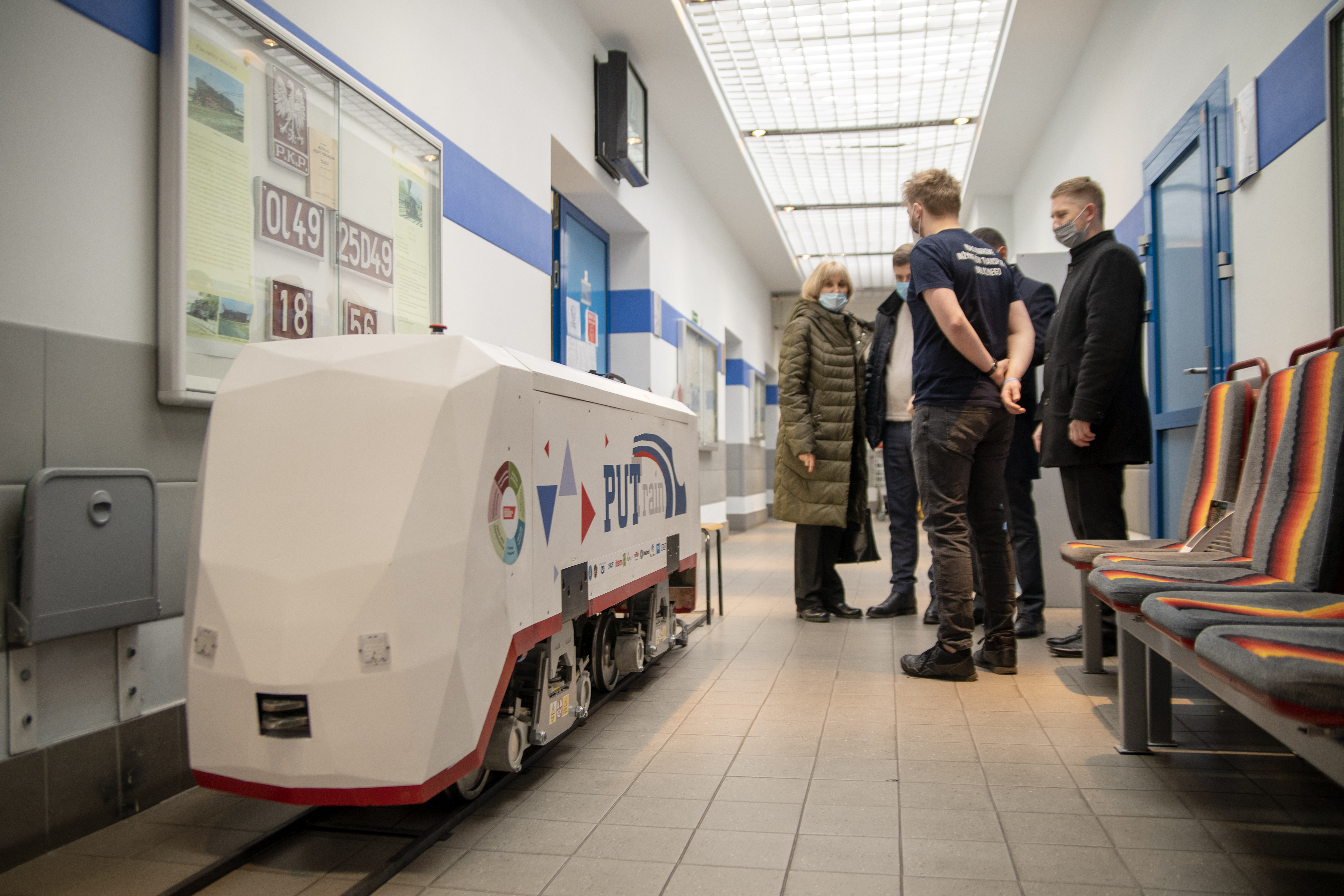 Presentation of the PUTrain locomotive by the Student Scientific Society of Public Transport Engineers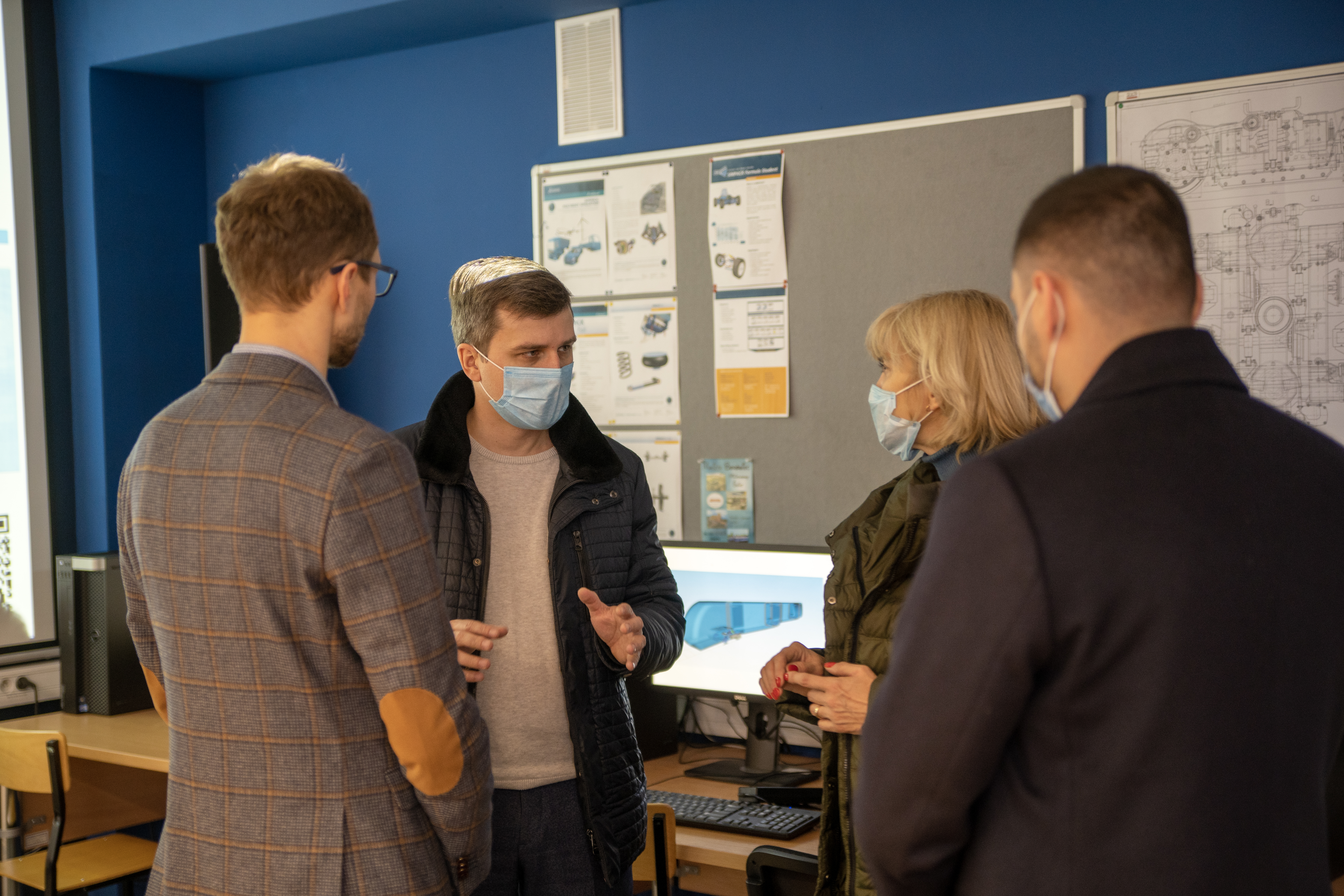 A visit to the Laboratory of vehicle design and dynamics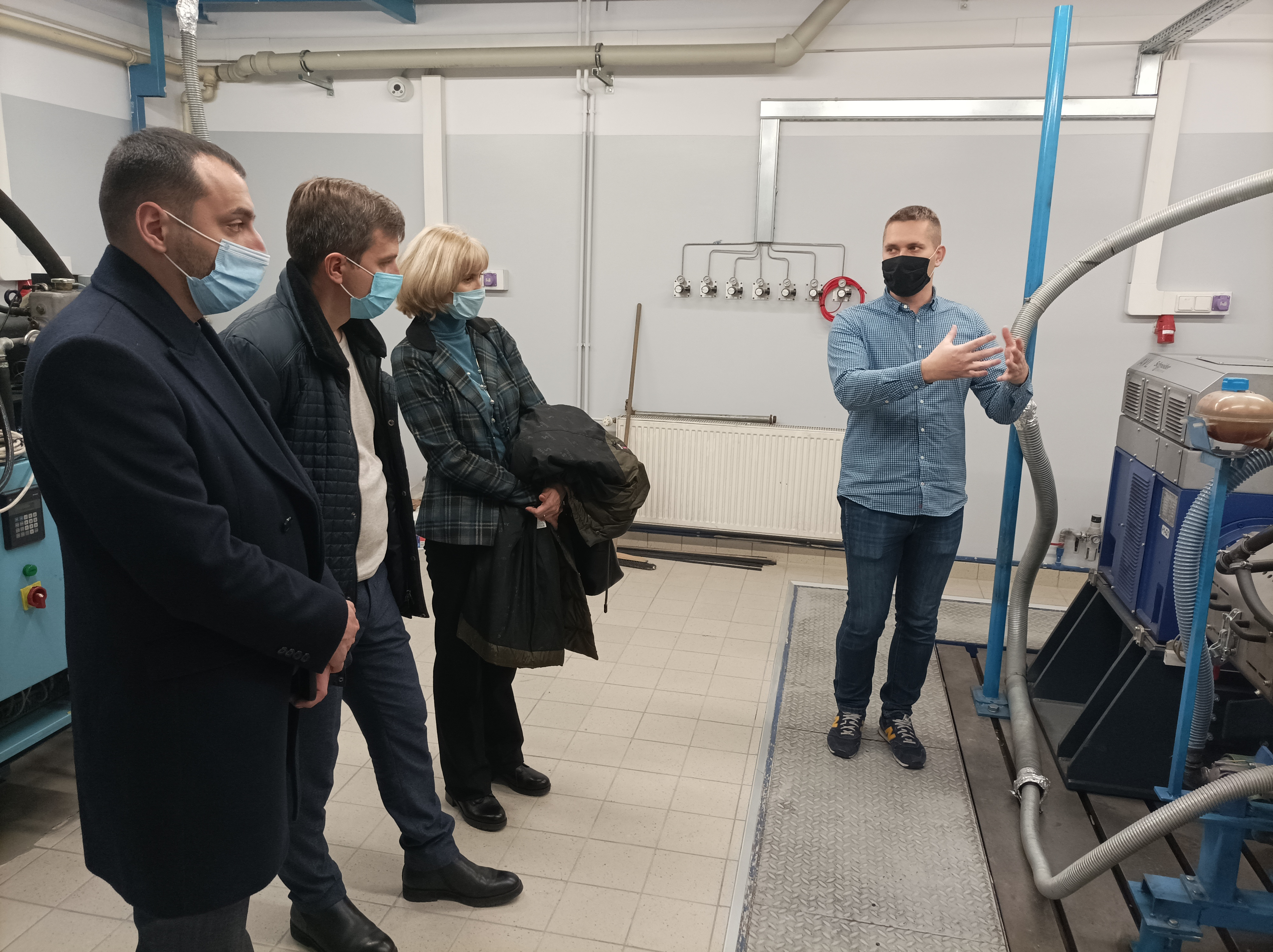 A visit to the Laboratory of Internal Combustion Engines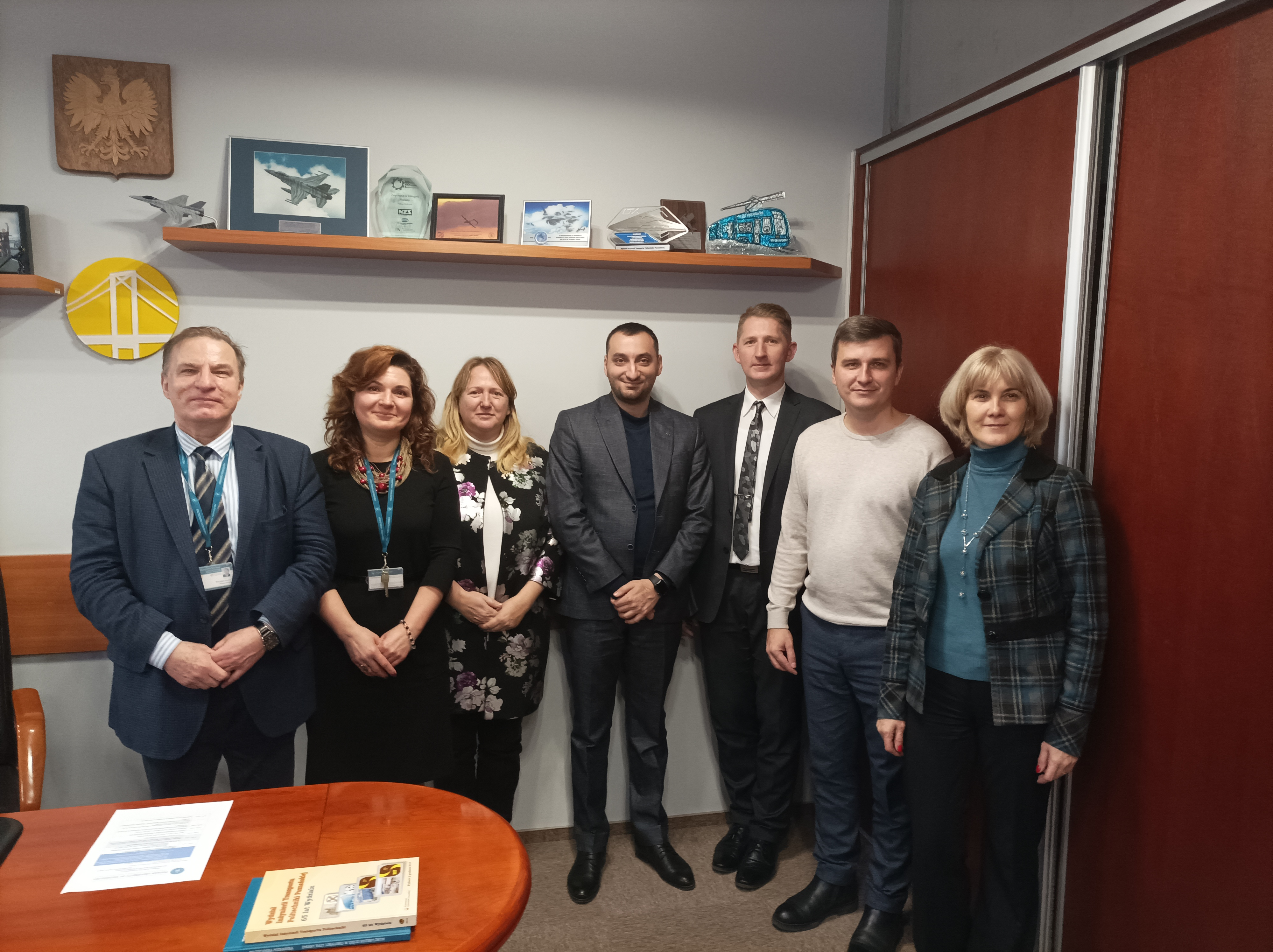 Meeting with deputy deans. From the left: prof. Mieczysław Kuczma, Olha Vakhrina - International Cooperation Department, prof. Marlena Kucz, Mikayil Garayev, prof. Wojciech Sawczuk, Vladyslav Panchenko, Olena Kravchenko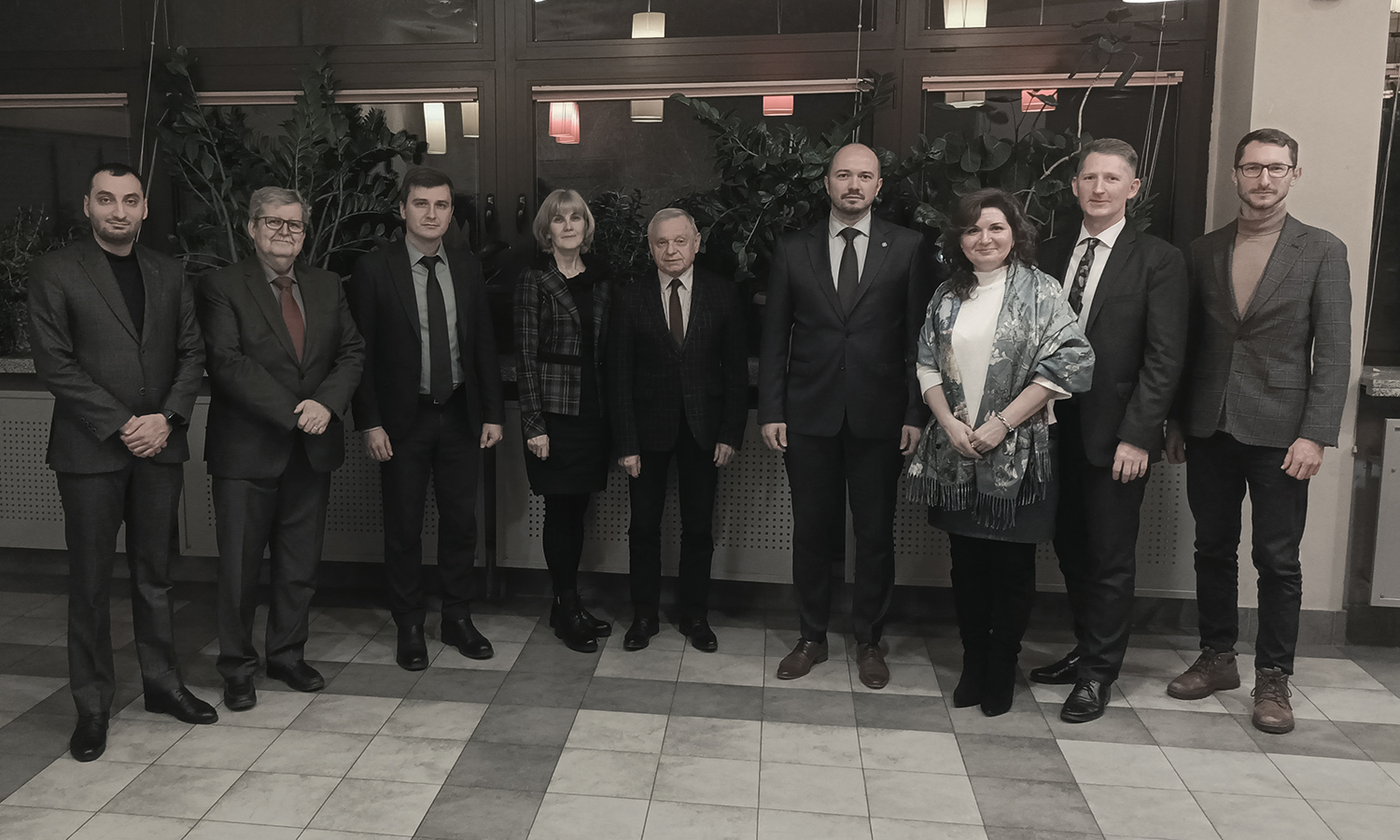 Official welcome of the delegation. From the left: Mikayil Garayev, prof. Tomasz Łodygowski – former Rector of the Poznan University of Technology in the years 2012-2020, Vladyslav Panchenko, Olena Kravchenko, prof. Franciszek Tomaszewski, prof. Wojciech Sumelka - Vice-Rector for Research, Olha Vakhrina, prof. Wojciech Sawczuk, dr inż. Tomasz Staśkiewicz