Grafiki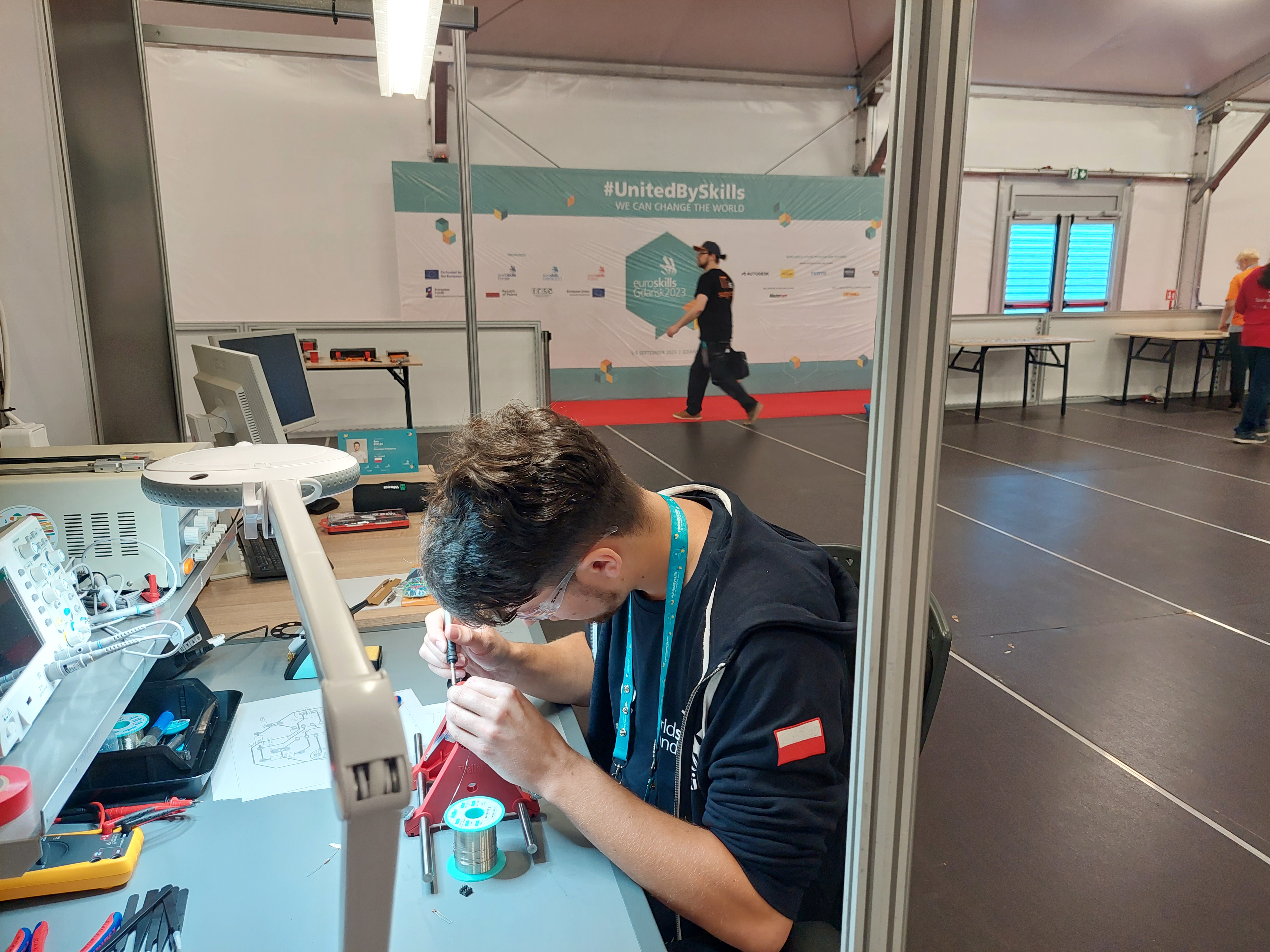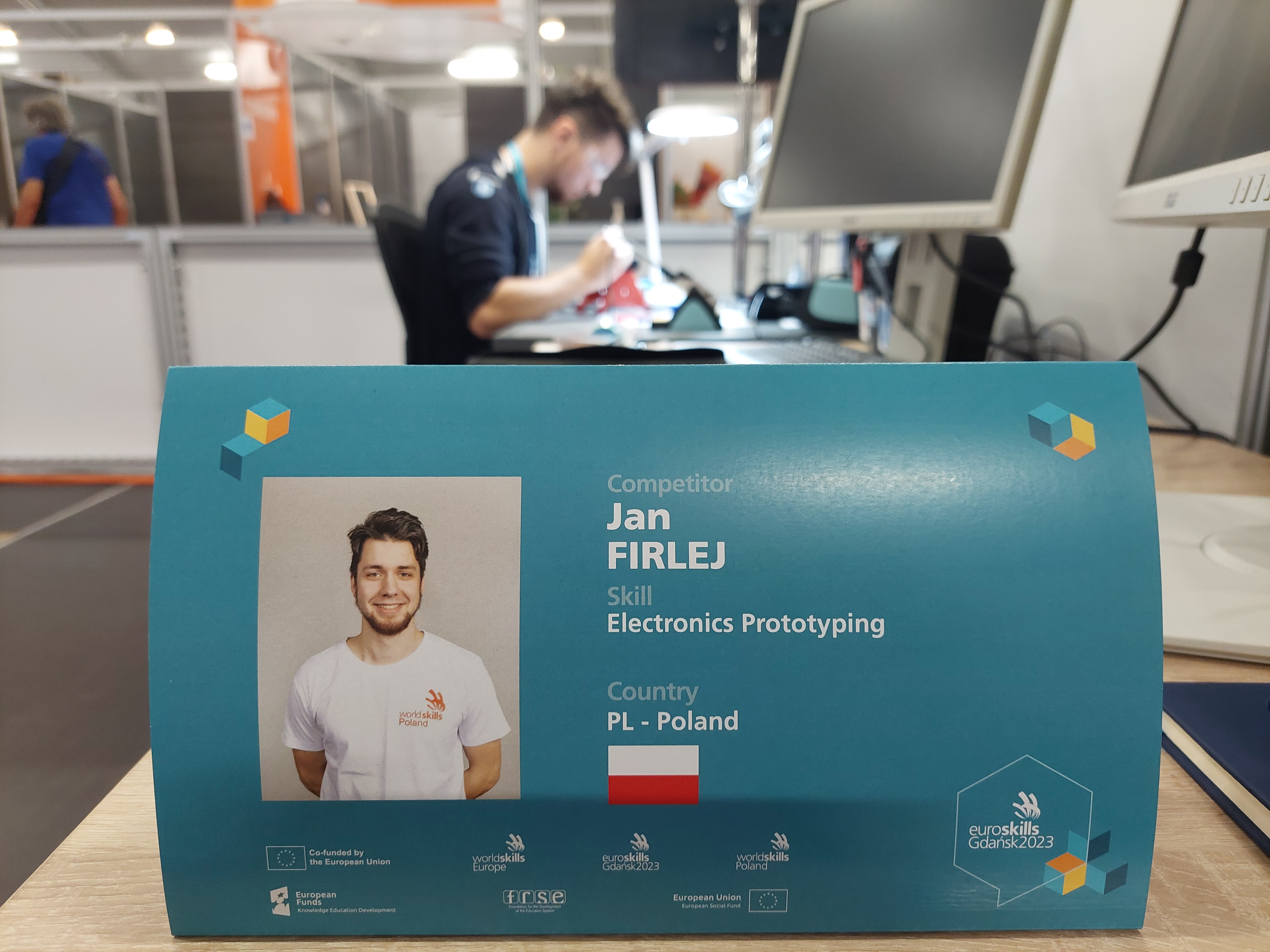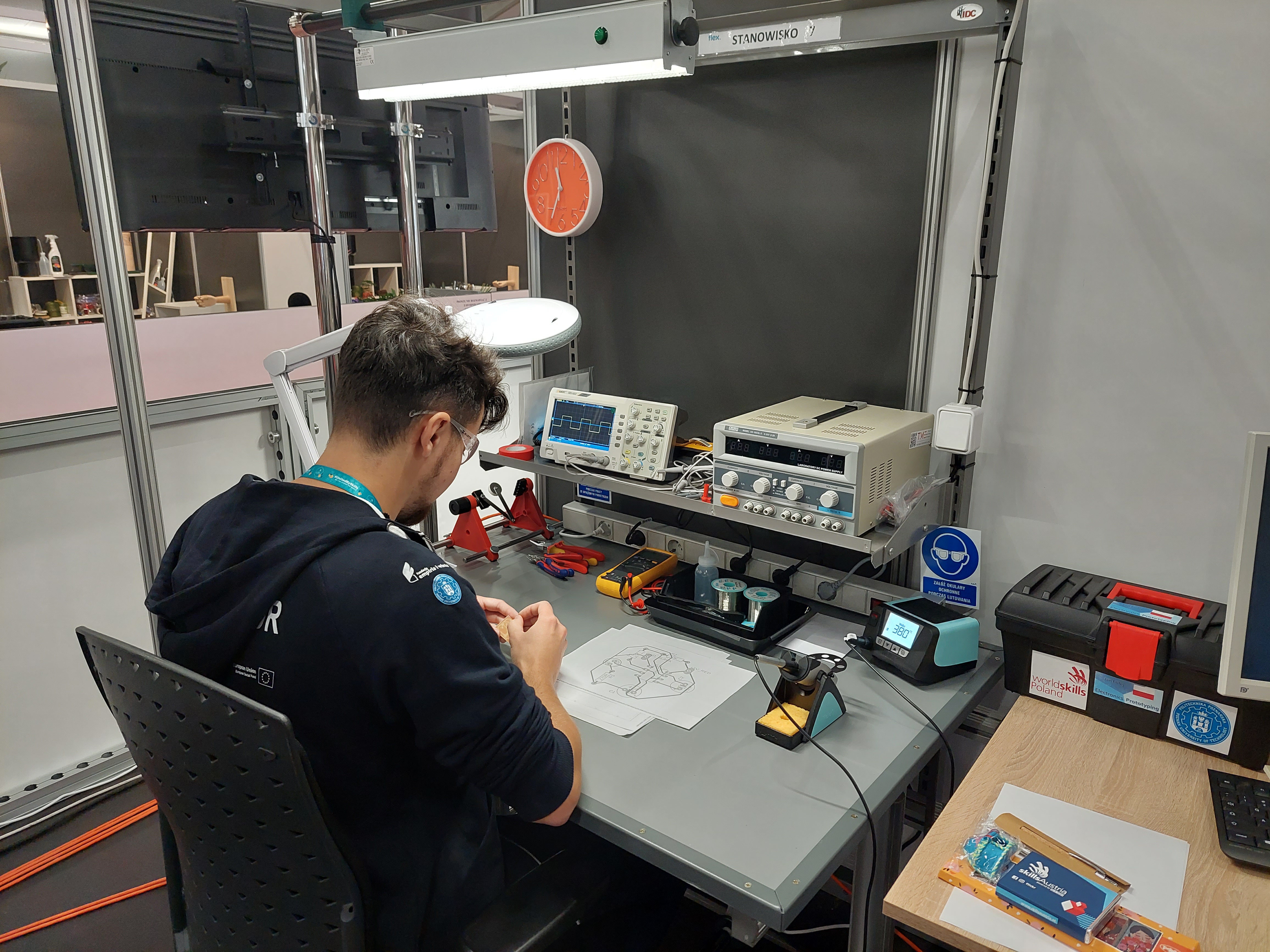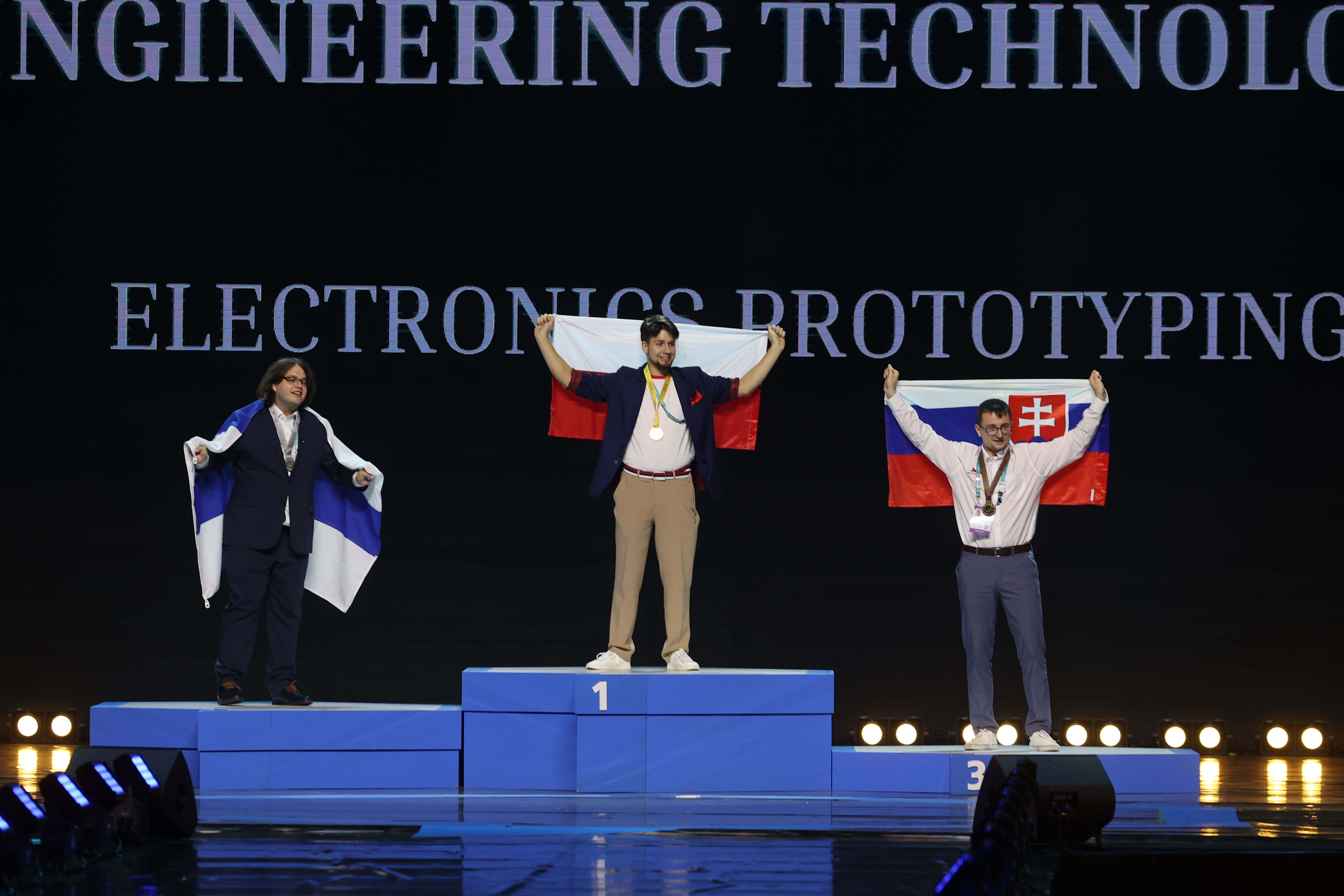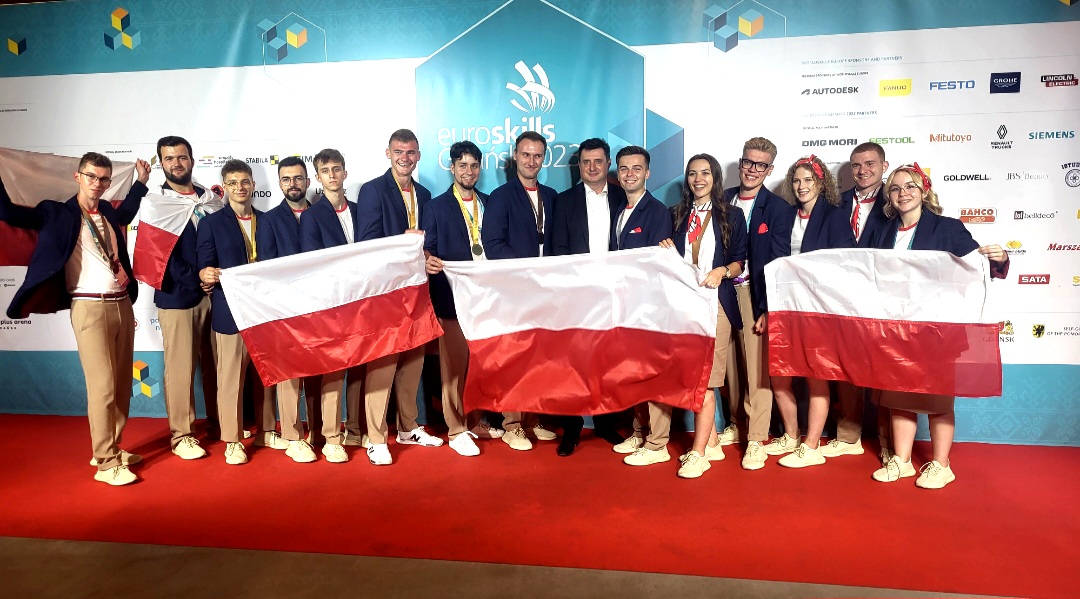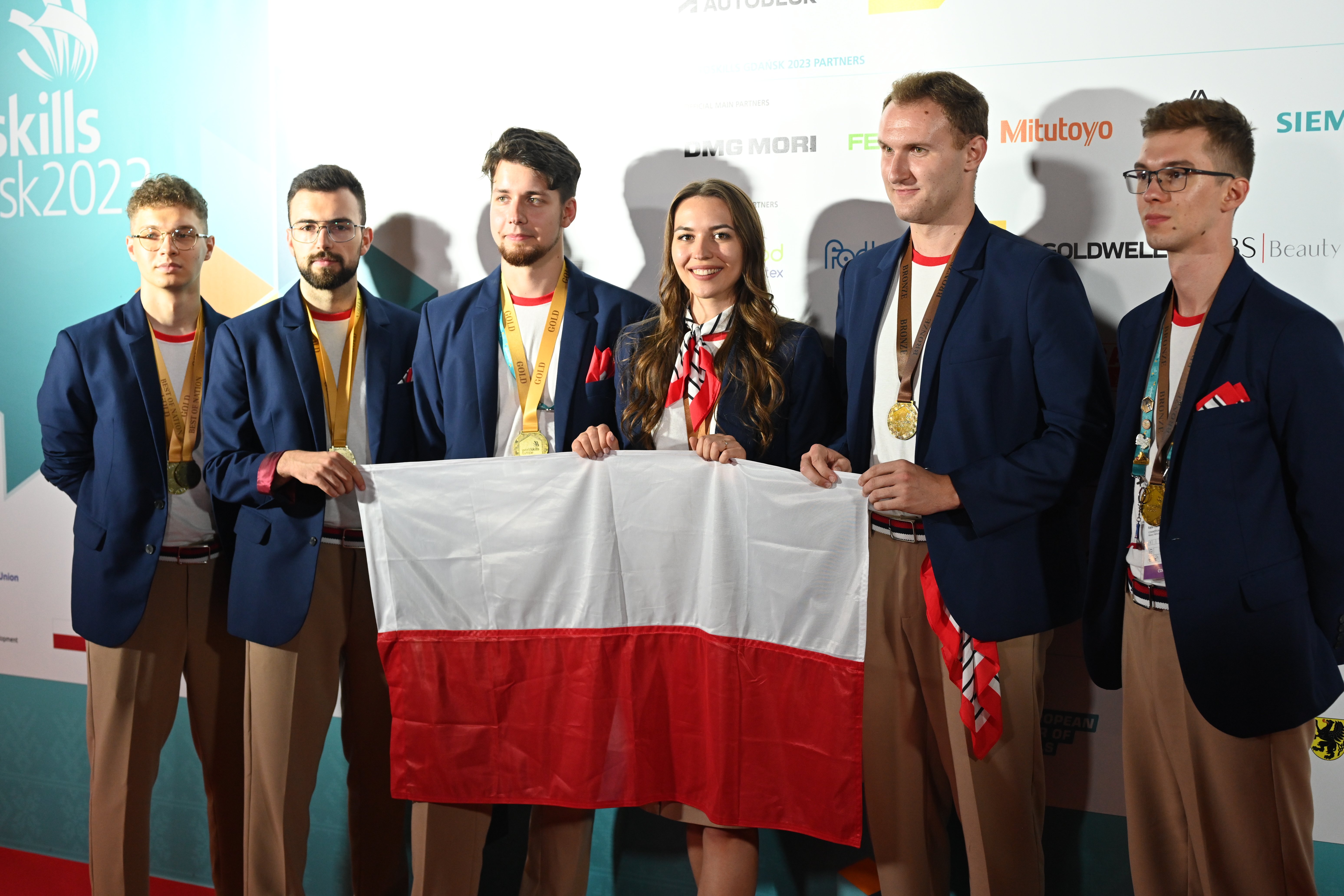 Jan Firlej is the European champion in EuroSkills 2023
From September 6th to 8th, 2023, the Foundation for the Development of the Education System organised the European competition championship, EuroSkills at AmberExpo in Gdansk. The competition featured 600 young competitors from all over Europe, aged 18 to 25, from 32 European countries, competed for the title of European champion in 42 competitions. 
During the competition, 42 competitions took place, including the Electronics Prototyping competition. Eight competitors participated in this competition. Apart from the representative of our country, Jan Firlej, a student of Automation and Robotics at the Faculty of Automatics, Robotics and Electrical Engineering of the Poznan University of Technology, competitors from Austria, Finland, Spain, Kazakhstan, Norway, Slovakia and Great Britain took part in the competition. 
Participants had to complete six tasks related to designing an electronic system and a printed circuit board, programming and commissioning a microprocessor system, assembly, commissioning and testing of an electronic system, and diagnostics of an electronic system. The quality and correctness of the competition tasks performed by the competitors were assessed by a team of international experts. Arkadiusz Hulewicz, PhD from the Division of Metrology, Electronics and Lighting Engineering of the Poznan University of Technology actively participated in the work of this team. 
Based on expert assessment, Jan Firlej won the Electronics Prototyping competition, one of the three gold medals won by Polish representatives during EuroSkills 2023. In total, the Polish team won 13 medals: 3 gold, 1 silver, 3 bronze and 6 medals of excellence.